R&D Speakers press need for quality researches
Monday, Nov. 12, 2018- DOST Regional Director Sancho A. Mabborang and DA Regional Technical Director Dr. Rose Mary G.
Aquino inspired researchers and educators in the 29th CVAARRD Reg'l Symposium on R&D/E highlights.
In his focus on agriculture, Dir. Mabborang said the sector is already dying and needs reviving.
"There is a bright future in agriculture", he said, "as long as we do it smartly and be able to cope up with the coming of the Fourth Industrial Revolution".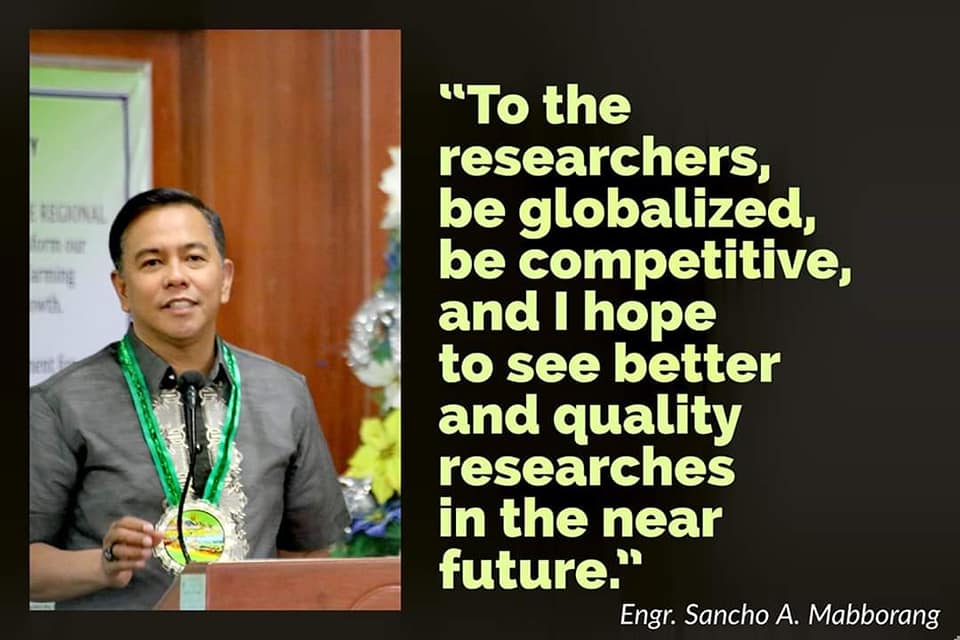 He also injected that it is wise and advantageous for farmers and agriculturists to have an "agripreneur" mind.
In support, RTD Aquino delivered good news on DA 02's recognized best papers and the young researchers behind them. However, she underlined that these studies must turn to money and innovation especially in helping farmers in the region.
The speakers shared success stories of local, national, and international scientists and investors, also underlining their failures and challenges, to motivate the audience.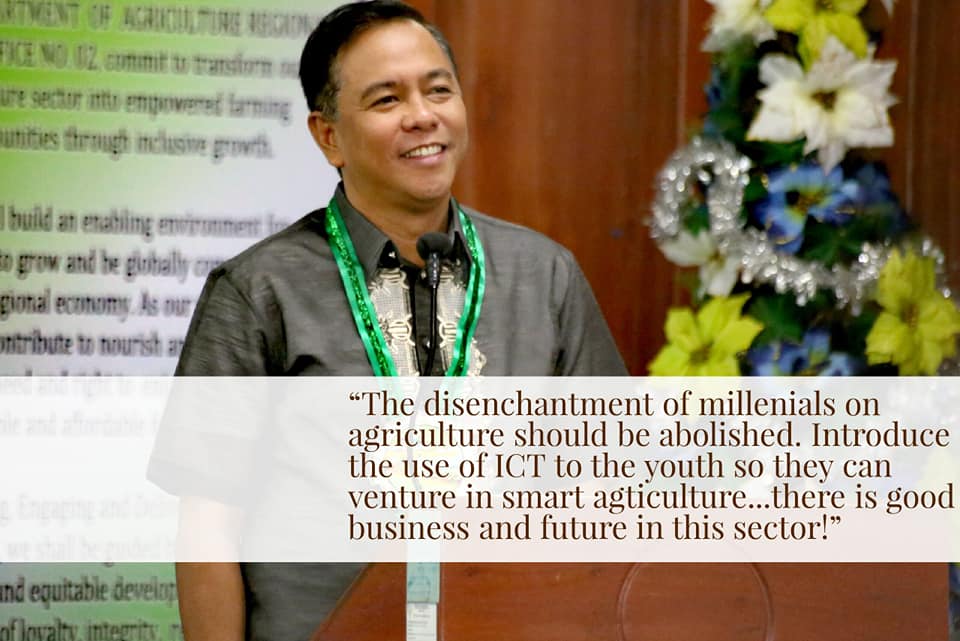 Meanwhile, ISU President opened the symposium with his call to see technologies that could help the region as a disaster prone area.
Said conference shall also recognize best papers and posters among participants from SUCs and line agencies in the region.
#StrongR&DforThePeople
#29thCVAARRDsymposium